Welcome!
Paignton Lions Club is a member of Lions Clubs International, the largest voluntary service organisation in the world with over 1.4 million members globally. We are a mixed Club of both Men and Women whose aim is to help those in need, Locally, Nationally and Internationally.
Our focus is on service, but we also fundraise throughout the year to help increase our ability to respond wherever there is a need.
Every Penny of the funds we raise goes directly to helping those in need, we don't take a single penny out to expense the running of the Club, this is covered by the membership fees we, as members, pay.
We are always looking for new members to help us meet the needs of others, so if you have just a couple of hours free a month and would like to see how you can make a difference, then please contact us….we'd love to hear from you.
Please look through the pages of our website to see how we help others and, do contact us if you, or someone you know, has a need for our help!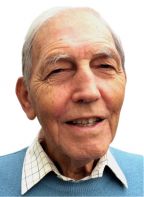 Malcolm.
Lion President 2023/2024